Spinach Pie
Ingredients
2 bags frozen chopped spinach
1 cup bread crumbs
1 cup grated parmesan
½ stick butter (softened)
3 teaspoon egg replacer
8 oz Baby Bello mushrooms (sliced)
1 small (or 16 oz) ricotta cheese
¼ cup sour cream
2 tablespoon dried basil
2 tablespoon marjoram
¼ teaspoon Nutmeg (or to taste)
Olive oil
Salt (to taste)
Grounded pepper (to taste)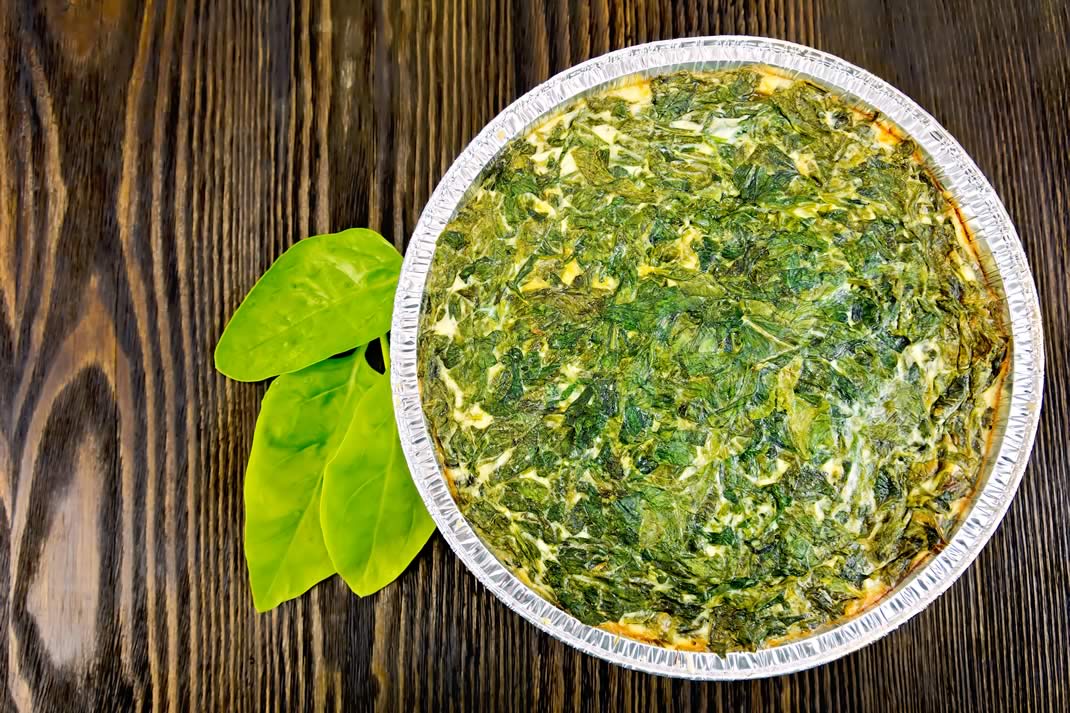 Directions
For Pie Crust 1Mix the bread crumbs, parmesan and butter together in a bowl using your hands. 2Get a pie baking pan, put the above mixture and using your hand flatten the mixture in the pan. 3Once flatten, keep it inside the fridge for it to set.
For Pie Filling 1In a heated pan, add a little bit of olive oil, butter, spinach and mushrooms and cook until the mushrooms are softened. 2In a bowl, put the ricotta cheese, sour cream, egg replacer, spinach and mushrooms mixture, 1tbs basil, 1tbs marjoram, salt, pepper and nutmeg. Mix all the ingredients together.
Making the Pie
Pour the pie filling into the chilled pie crust and smooth the filling evenly.
Bake it in an oven for 45 minutes.